Curador de Invertebrados Marinhos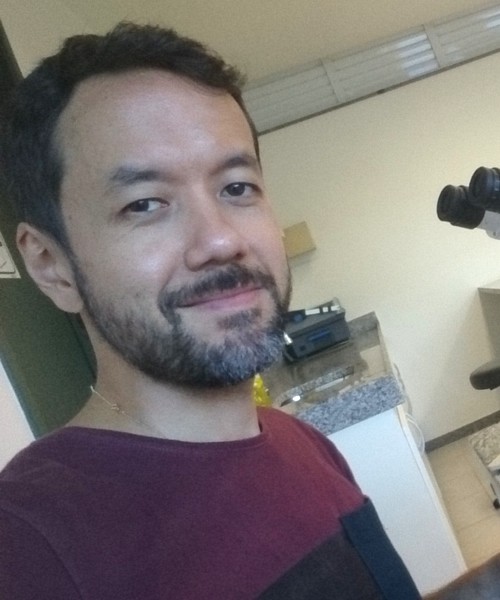 Avenida Nazaré, 481 Ipiranga
04263-000 São Paulo, SP, BRASIL
He has an undergraduate degree in Biological Sciences from the Universidade de São Paulo (2004), a doctoral degree in Biological Sciences, Zoology area (2010), from the same university, with a sandwich doctoral program period at the Universidad Autónoma de Madrid (Madrid, Spain), and a postdoctoral research from the Dept. of Zoology – IB/USP (2011-2015). He was a professor at the Institute of Biological Sciences' Department of Zoology of the Universidade Federal de Juiz de Fora (2015-2018). He is currently a Professor at the Museu de Zoologia da Universidade de São Paulo (MZUSP), acting as curator with the Invertebrates Service (Marine Invertebrates and other collections), President of the Undergraduate Degree Committee, and Vice-president of the Research Committee, besides participating in other statutory committees of the institution.
Systematics and biogeography of Marine Invertebrates, with emphasis on Annelida
Curatorship of the Marine Invertebrates Collection and other collections
Elective undergraduate courses:
Annelida – morphology, biology, and taxonomy of the main families
Alunos/Pós-doutores do laboratório
Barroso, R.; Paiva, P.C.; Nogueira, J.M.M. & Fukuda, M.V. 2017. Deep sea Syllidae (Annelida, Phyllodocida) from Southwestern Atlantic. Zootaxa, 4221: 401-430.
Fukuda, M.V.; San Martín, G.; Carrerette, O. & Paresque, K. 2016. On a new species of the rare syllid genus Exogonoides (Annelida, Phyllodocida, Syllidae). Zootaxa 4144: 291-295.
Fukuda, M.V. & Nogueira, J.M.M. 2013. First occurrence of Perkinsyllis San Martín, López & Aguado, 2009 (Polychaeta: Syllidae) in Brazil, with descriptions of two new species. Marine Biology Research 9: 972-989.
Fukuda, M.V. & Nogueira, J.M.M. 2013. On a new species of Nuchalosyllis (Polychaeta: Syllidae), a rare syllid genus only known from Brazilian waters. Journal of the Marine Biological Association of the UK 93: 963-966.
Nogueira, J.M.M.; Hutchings, P. & Fukuda, M.V., 2010. Morphology of terebelliform polychaetes (Annelida: Polychaeta: Terebelliformia), with a focus on Terebellidae. Zootaxa 2460: 1-185.