Museography Collection Curator
Avenida Nazaré, 481 Ipiranga
04263-000 São Paulo, SP, BRASIL
She has an undergraduate degree in Biological Sciences from the Universidade Federal do Rio de Janeiro (1998), a master's degree in Zoology from the Museu Nacional do Rio de Janeiro (2001), and a doctoral degree in Zoology (Ictiology) from the Universidade de São Paulo (2007). She has a Postdoctoral research in Museology as a Young Researcher at an Emerging Center FAPESP (2012-2016) researching Evolutionary Narratives in Natural History Museums. A member of ICOM-Nathist since 2008, she served as the committee's vice-president from 2013 to 2018.
She is currently a professor (MS-3 – level 1) at the Cultural Dissemination Division of the Museu de Zoologia of USP and is the MZUSP's museography collection curator. She works in the area of Museological Communication and is deputy coordinator of the Research Center for Teaching, Dissemination, and Epistemology of Biological Evolution (EDEVO-Darwin).
She supervises Scientific Initiation and Graduate Degree students.
History, Teaching, and Dissemination of Comparative and Evolutionary Biology
History of museum processes, collections, and assemblages
Museographic Collection Curatorship
Exhibition curatorship
Undergraduate Courses:
History of Natural History Museums (MZUSP)
Alunos/Pós-doutores do laboratório
Jéssica Magalhães Gaeta Ruiz  – Iniciação Científica (Bolsista do Programa Unificado de Bolsas – USP)
Projeto:  New Museum Idea: a contribuição dos naturalistas William Flower e Louis Agassiz para a transformação dos museus no século XIX.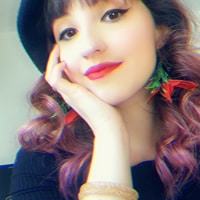 Bianca Bonicio Crociari – Programa em Sistemática, Taxonomia Animal e Biodiversidade, MZUSP. Bolsista CAPES.
Projeto: Narrativas paleontológicas nos museus paulistas: uma análise comparativa.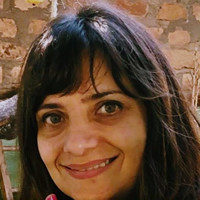 Ana Paula Fioretti – Programa Interunidades em Museologia
Projeto: A Coleção de História Natural do Colégio Dante Alighieri – uma trajetória museológica.
Estagiários de Extensão e Divulgação Científica (Bolsistas Programa Unificado de Bolsas – USP):
Danilo Santos de Oliveira
Elloa de Souza Lima
Igor Augusto Bonifácio Santana
Karine Speranza Duarte
Nathalia Caroline Hortolan Pereira